Luca Molinari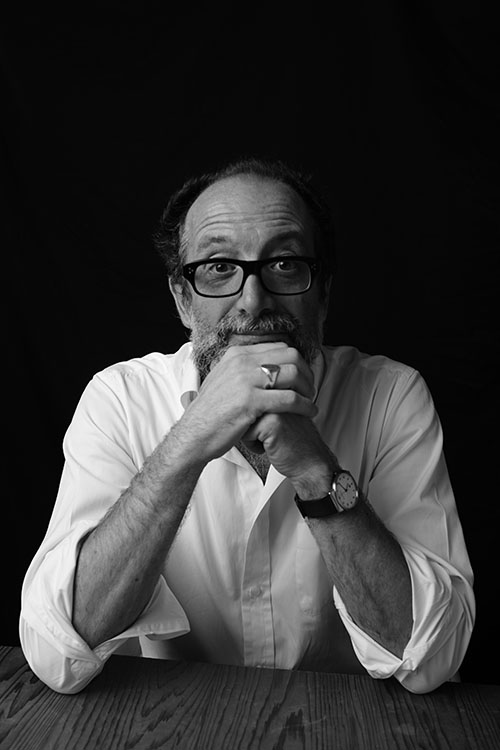 Luca Molinari was born in the province of Lodi and graduated from Politecnico di Milano in 1992, after a period of work and study at the Faculty of Architecture of Delft University of Technology (The Netherlands) and ETSAB, Barcelona School of Architecture.
He holds a PhD in Theory of Architecture with a doctoral thesis on Ernesto Nathan Rogers and Post-War Italian architectural culture from the Faculty of Architecture, TU Delft (NL). Since the nineties he has been siding his curatorial activities with academic work, research and writing. He teaches History and Theory of Contemporary Architecture at Università degli Studi della Campania "Luigi Vanvitelli" since 2007.
He has been director of the School of Industrial Design at NABA, Nuova Accademia di Belle Arti (2005-06), director of NABA Interior Design Master program (2007-2011) and advisor for Sevilla "Proyecto de Arquitectura e Realidad Contemporanea" PhD Program. He's been visiting professor at Cornell University of Architecture, Art, and Planning in Rome, Fondazione Fotografia Modena, Guangzhou Academy of Fine Arts of  (2006) and Università di Camerino-Ascoli (2000-2004).
He writes as independent critic for Italian and international newspapers, magazines and media such as: Corriere della Sera, La Stampa, AD, Platform, Domus, Lotus, Abitare, Ottagono, Il progetto, Archis, L'architecture d'aujourd'hui, A+U and IlPost. Since 2015 he has a weekly column on contemporary architecture for L'Espresso.
Since 1995 he is editor of the architecture and design series of Skira Publisher, long renowned editor for visual and applied arts, architecture and design.
Between 2001 and 2004 he has been scientific director of Triennale di Milano architecture and town planning sections and a member of Triennale scientific board. Within Triennale he also curated the first re-edition of the Gold Medal for Italian Architecture (2003); Festa per l'Architettura (2004), first Italian festival of architecture ever produced in Italy, and the conference series, "Cantieri aperti" (Open Sites, 2004-5).
Between 2000 and 2006 he is the scientific director of Piero Portaluppi Foundation. During his committment he started and supported the institution organization, archive and public events and curated the first comprehensive exhibition on the Italian architect at Triennale di Milano and catalogue, Piero Portaluppi. Linea errante nell'architettura italiana (2003).
Between 2007 and 2008 he is cultural advisor for Italy at XXIII UIA World Congress Torino 2008, Transmitting Architecture.
Between 2007 and 2017 he is main curator of Milan architecture gallery, SpazioFMG per l'Architettura.
Between 2009 and 2014, he runs together with architect Anna Barbara and Frigoriferi Milanesi, viapiranesi, multidisciplinary studio for curatorship, consulting, strategic design, editorial services and project development within contemporary architecture and design.
In 2010 he's been appointed curator of the Italian Pavilion at XII International Architecture Exhibition, La Biennale di Venezia, where he presented, AILATI. Reflections from the Future.
Since 2012 he's a member of Member of "Consiglio Superiore dei Beni Culturali e Paesaggistici", advisory board of the Italian Ministry of Culture.
Among acknowledgements for his activities, research and critique: 2006 Ernesto N. Rogers Award by the10th International Architecture Exhibition, Jean Tschumi Prize within 2008 UIA Congress and "Academic of Merit" by Perugia Academy of Arts (2016).